About Diet Versity
Diet Is The Best Medicine..!
DIETversity
– Your Health Your Right.
DIETvesity.in is a Diet Hospital. We provide Diet for Body & Mind:
We believe is the Diet is the Best Medicine. Treatment must be with Tasty Food. Your Health is Your Right ; Both Mental & Physical Health. We provide Diet plan and a set of small exercises or walk for your Physical health. We also provide psychological Counseling and Meditations for Mental health and helps to adjust in your environment.
We are providing the treatment of Obesity, Diabetes, PCOS, Thyroid, kidneys, Fatty Liver, Heart, Cholesterol, Neurological Problems, Cancer, Bedwetting, Skin Problems, Hair Problems, etc.
We have three branches in Punjab and head office at Mohali. We have a staff of 10 persons. We have AAP on Google Play Store & Apple Store, Website, CRM, 12hr Call Centre, Ecom on App for the Purchase of Diet produts, Water & Diet Reminder, BMI Calculator, Vidoes on Recipes, Mediataions & workouts and other Online for the services of our customers and general public.
We are Also providing online services (Like Diet Plan & Courses) and products for everyone to be healthy and fit.
We always try to fulfill the concept of DIETversity.in
– Your Health Your Right.
Shop Ayurvedic & Skin Range Products
Follow some simple steps to shop Our Products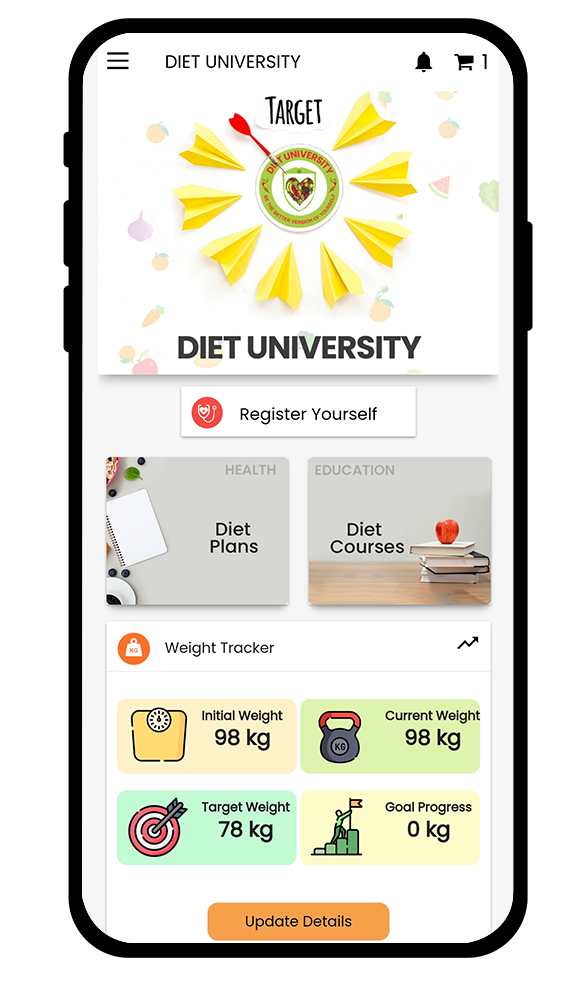 Diet Plans
We offer following diet plans, For more details contact us.
Diet Versity Gallery
Making decisions is often easier when you see something rather than if you take in a bunch of information about that something.
Contact Diet Versity
#184, Sector 34 C, Main Market. Chandigarh.
Chandigarh, India 160022